Gallery
Pictures may take a few moments to load.
Photograph album
Click or tap the arrows for more Copper Bee Apiary photographs.
Water forager on Stachys leaf
New bees at the bait hive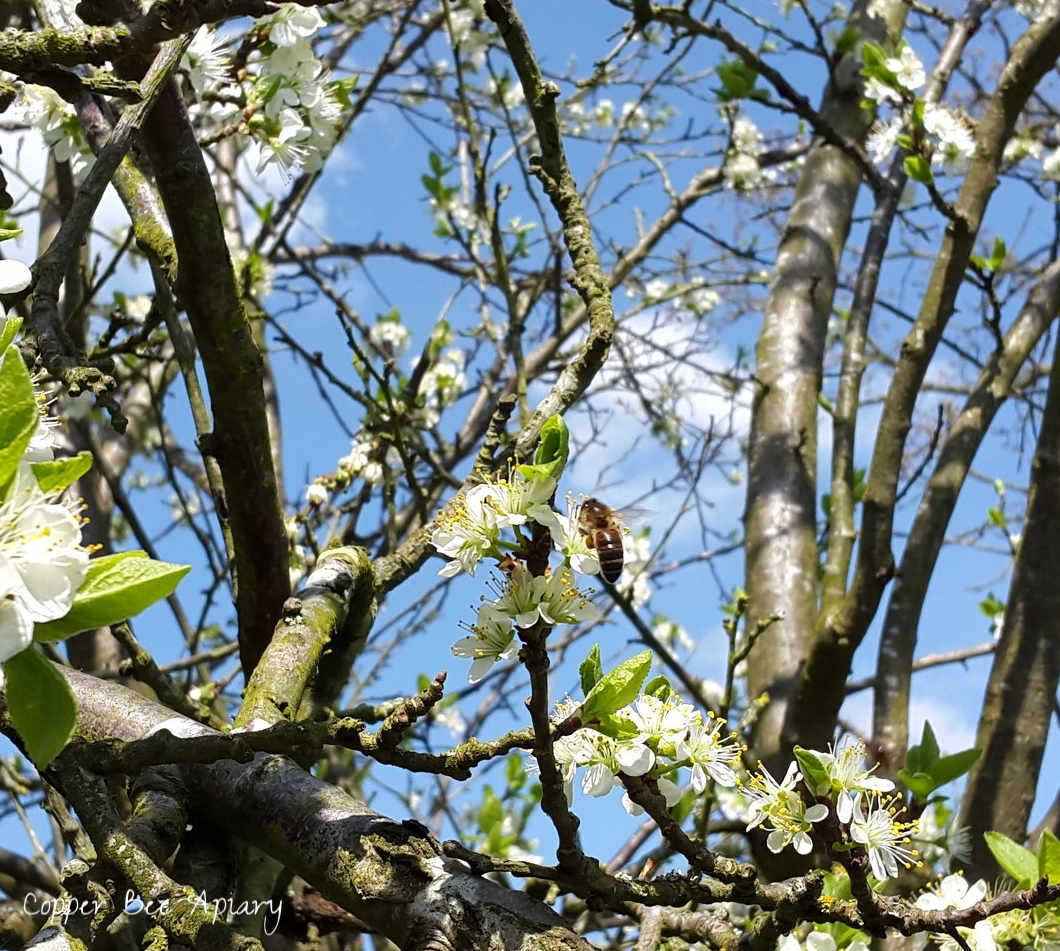 Pollinator in the orchard
Beekeeping in the orchard
The beehive at the end of the rainbow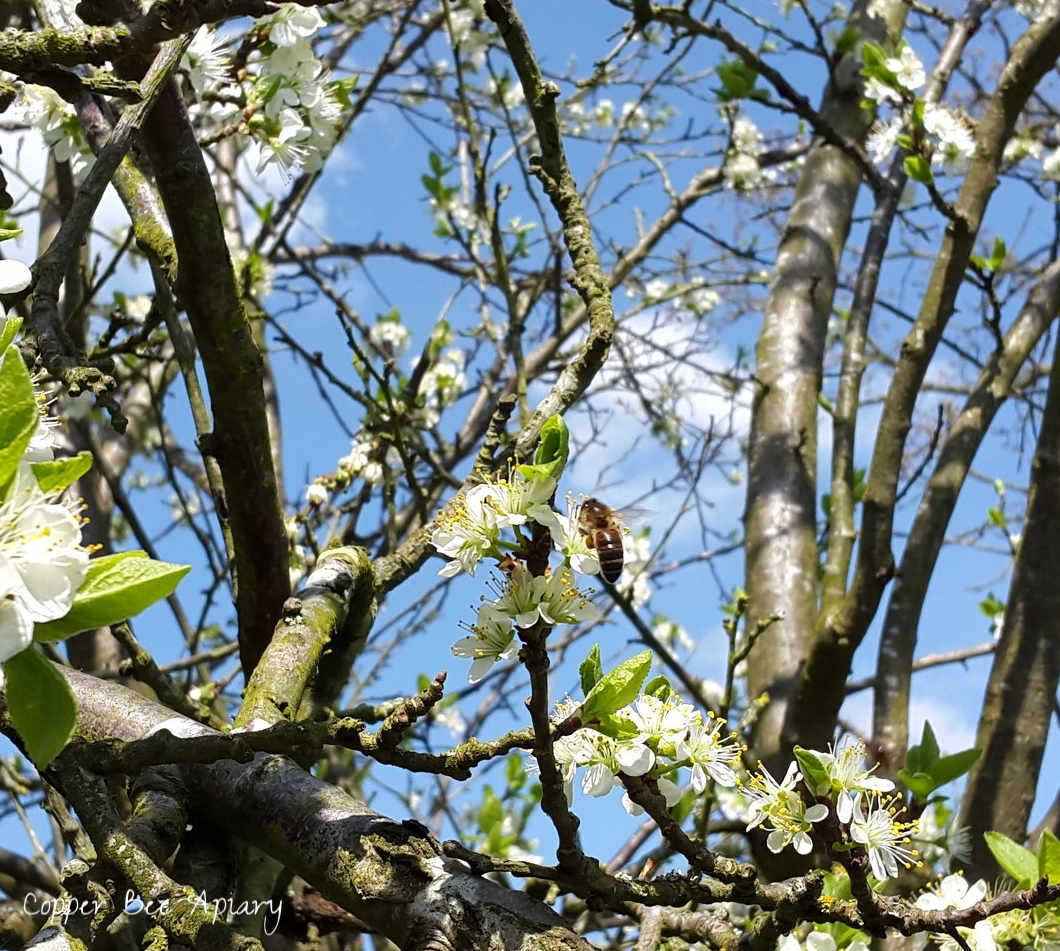 For photographs 2014 - 2017 see our History.
Videos
Quick march
The hiving of a swarm, sped up and set to John Sousa's Liberty Bell, played by the Band of the Grenadier Guards. This is filmed at the original CB4 apiary. For the story of the swarm and the original video see this post.
Water foragers
By playing the videos below you can see and hear the bees collecting water at the edge of the pond. These are filmed at the original CB4 apiary. It is a cold and windy day in March. The colonies' need for water may indicate that they are using what remains of the previous summer's honey stores. When the foragers return to the hive, house bees will unload the water from them and use it to dilute honey so that it can be eaten and fed to the brood. The honey is a concentrate which, like cordial, must be diluted before use.